This is the definitive guide on HARO Links. In this article, you will learn what HARO links are and how to use the HARO platform to your SEO advantage.
So, what are the HARO links?
What are HARO Links?
HARO links are backlinks that you earn through journalistic outreach using the HARO platform.
Every SEO and digital marketer knows the importance of backlinks. To be precise, let me remind you that backlinks are one of the two most important Google search ranking factors – Authority Content and Backlinks.
This means that if you want to appear on the first page (top-10 rank) of Google search, you need to build backlinks from authority sites.
Now, HARO links are no different from other backlinks, except these are:
1) High-quality backlinks from top publications
2) Contextual, editorial links
3) Organic and white hat backlinks
4) Mostly DoFollow links
5) Relatively easier to acquire
6) Cost-effective and efficient
To summarize,
HARO links are 'authoritative backlinks' that are organic, white hat, and contextually relevant. You acquire them using the HARO platform.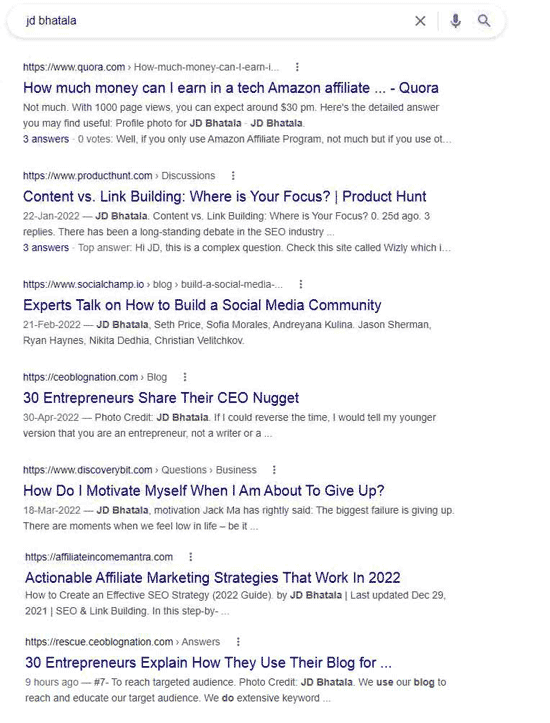 You may ask: Is HARO the only way to get strong links?
Of course not. There are several other link-building strategies such as guest posting, link insertion, broken links, social media, content marketing, digital PR, etc. Some marketers even use PBNs.
The choice of link-building method depends on your niche, resources, expertise, and marketing goals.
It's up to you to decide.
That said, even if you are not short of resources, still you would like to make the best use of your resources. Apart from this, you would not want to take any risk. Because it is too risky to adopt some link-building strategy like PBN.
Also, if you're just starting, getting a mention from the DR90+ site is a bit too ambitious.
Consider this fact: For a new writer, the chances of getting featured in top sites like The New Yorker are 0.0025%, which is 1 in 40,000.
But, it's possible with HARO links.
If you apply HARO link building strategically, it is possible to earn DR90+ backlinks even if you are a new blogger. Further, it is a cost-effective and risk-free way to build authoritative backlinks for your websites.
This makes HARO links one of the best link-building strategies.
But it does not mean that you will get such powerful links overnight.
To earn HARO links you must:
1) Be consistent
2) Be quick
3) Provide value
Let us discuss each of these factors one by one:

1) Be Consistent
Link building is a long-term process. It takes time to build backlinks, particularly, if you want to EARN backlinks from some of the most reputed websites.
Therefore, you have to constantly chase each HARO email and look for relevant queries. It might be time-consuming and can be boring at times, but it's worth the effort.
2) Be Quick
First, journalists are always in a hurry. Most of the time they have to work on tight deadlines. Second, they receive hundreds of pitches. So, they pick and choose some of the initial responses for their stories and ignore the rest.
Therefore, if you find a query relevant to your topic, don't wait for the deadline. Instead, try to respond as soon as possible.
3) Provide Value
Last but not least, provide quality. Sending any response won't work. You have to provide valuable insights. Your pitch should address the essence of the question. Journalists will only include your perspective if they find your insight unique and valuable to their story.
So how to write the perfect pitch that journalists can't ignore?
Crafting a Compelling HARO Pitch
Now this is a game-changer. When it comes to HARO links, simply responding to journalists' queries is not enough. Well, you replied quickly, yet if the response is copied, dull, and generic, your chances are very low. Journalists get a lot of responses. Surely they will take only the best pitches.
This is not rocket science, my friend. If you have basic writing skills and in-depth knowledge (and/or experience) of the topic, you still have a chance! All you have to do is understand the tricks of the trade. Here are some of them:
a) Be Relevant
When responding to journalists' queries, focus on queries that align with your industry and expertise. This is one of the best practices for HARO link building.
Don't respond to queries that are not relevant to your business or expertise, as it can be a waste of time and effort. For example, if you deal in pet supplies, don't answer questions about the automotive industry.
b) Keep it Straight
Rambling won't work. Nor copy-paste tricks. Journalists are intelligent people. They are aware of such things. So, the best bet is to focus on what they are looking for. Read carefully what they want.
Read their terms, if any. Usually, they want expert advice from you. Keep what you know from your experience and learning. Consider what value your pitch will add to their stories. Be genuine, and keep it direct.
c) Keep it Brief
In most cases, journalists want a short but precise response, usually a few paragraphs or no more than 150 words. Of course, if they want a longer version, provide that. But generally, your pitch should be short and to the point.
d) Pay Attention to Grammar
No one will include a poorly written pitch. Your response should not contain grammatical errors like spelling or punctuation mistakes. Likewise, it should be consistent and look professional. Avoid unnecessary jargon. Keep in mind, everyone likes simple language.
To conclude, HARO link building is a powerful SEO technique. HARO links are valuable because they are relevant and organically earned backlinks.
Further, HARO backlinks are risk-free and scalable. Since these are from reputed publications, they help you establish yourself as an authority in your space. Finally, HARO links are cost-effective as well.
Point to note: To succeed with HARO link building, it's important to be relevant and timely. Also, you need to provide value.
So, start building HARO links from today itself and watch your website's search engine ranking and visibility improve day by day.
By JD Bhatala
JD Bhatala is a Content Marketing Strategist with over 15 years of experience. He is the co-founder of Web Content Edge where he helps online businesses gain visibility and increase traffic, leads, and sales. Catch him online at Twitter or LinkedIn.