Link building mistakes is not a new topic in the SEO space. By the way, link building itself is one of the most controversial SEO practices. Google hates link building and warns site owners to refrain from actively building links.
But in practice, Google itself relies on backlinks to rank websites. To the extent that the links are one of the top 3 ranking factors.
This forces webmasters to build links for their sites. And, in a flurry and confusion, many people make a lot of link building mistakes. However, it's also true that some site owners commit these SEO link building mistakes intentionally (hint: PBN).
In this article, we'll be looking at some of the most common link building mistakes. We'll also learn how to avoid them and what the best alternatives are.
But, before we discuss the mistakes in building backlinks, first let us understand what linkbuilding is and why it's that important for SEO?
What is Link Building?
Link building is the process of creating links to your content (or webpage) from external web pages.
Why link building is important in SEO?
There are billions of websites. In any given topic, there are millions of web pages. And, everyone is competing for the top position on SERP, particularly Google.
As we know, search engines use hundreds of ranking metrics to rank websites. The most important are content, backlinks, and RankBrain.
That means, if your content doesn't have backlinks (and a lot of them), it's almost impossible to get to the top of Google.
Why?
Because, the sites that already rank (thanks to tons of backlinks) enjoy the highest visibility, thereby will continue to get the most of the traffic, links, and share. Even if you create an awesome piece of content, without backlinks, nobody will find your content. If nobody finds it, your chances of getting links or shares are slim to none.
This is a kind of vicious cycle that you need to break. This makes link building a necessity. However, if you fail to follow the Google Webmaster Guidelines and make any of the following link building mistakes, it can do more harm than good to your SEO.
Top Link Building Mistakes to Avoid in 2023
The most common link building mistakes include;
1. Content or Links First Dilemma
One of the most common link building mistakes is setting the wrong priority. Link building is so hyped that people tend to believe that getting backlinks is more important than content quality. As result, they create mediocre content and focus on building links.
But the problem is, getting a quality backlink will be a tough task if your content sucks.
After all, why on earth would anyone link to poor-quality content? People only link back to content that would add value to their target audience.
Therefore, invest in creating link-worthy content, and tons of it.
Create a highly engaging copy that is full of in-depth information. Craft easy-to-follow guides. Include original research data & figures. Add visual appeal to your content with relevant, high-value diagrams. Format your content to make it user-friendly. Optimize your content for search intent.
Think about building backlinks only after you have published a lot of high-value content on your blog site. With that much valuable content, you will find it relatively easier to acquire links.
Conversely, if your site has inferior quality content, you'll struggle to get links. Nobody will want to link back to poor-quality content. This lead to other link building mistakes.
2. Building Poor Quality Backlinks
If the content is not link-worthy, site owners find it hard to build quality links organically. Then, out of frustration, they seek other "alternative" link-building tactics, most of which are inappropriate in the eyes of Google.
These include;
• Buying backlinks
• Link exchanges
• Links from poor quality sites
• Irreverent backlinks
• Etc.
Getting links from poor-quality websites is not going to get you to the top of SERP. Instead, these will harm your SEO. There are several problems with such backlinks.
First, links from low-quality sites have, well no value.
What are poor quality sites? Sites with no editorial control, have a bad reputation, or the sites/pages with thousands of outgoing links.
Some examples of poor quality sites (for link building) include;
• Sites irrelevant to your topic
• So-called "news" sites
• Directories
• Forums
• Unsecured websites
• Sites with thin content
• Web 2.0 sites
• Site-wide links
• Comment links
• Etc.
One important factor to consider here is, single relevant link from an authority page is far better than the hundreds of links from irreverent, non-reputable sites. Google also doesn't like such links. Moreover, if you build such links at scale, it may penalize your site.
Second, you'll get virtually zero referral traffic from such links. Most of these sites are link farms with virtually zero traffic. That means you are not going to get any visits from them.
Therefore, completely avoid links from poor-quality websites.
3. Buying or Selling Links
Buying links is one of the most dangerous link building mistakes that should be avoided at all costs. In this, you pay an amount in exchange for a link.
For new sites, getting backlinks is not easy. Since they don't have the authority and reputation, most of their content is left unnoticed. As a result, they choose to purchase links.
Despite Google's warnings, it's pretty common. According to Google Webmaster Guidelines, buying or selling links is unethical.
Google is smarter than any one of us. If you are into buying or selling links, it'll catch you sooner than later — and it'll catch you with your pants down. Google may penalize you for this which will cost you dearly. You will lose your rankings and hence, traffic. Worst, Google might de-index your site forever.
While this is very obvious and avoidable, you will be surprised to know that even seasoned SEOs purchase links at some point.
Why do they buy links? For quick returns, many site owners buy links that are of low quality in most cases.
Buying and selling backlinks is a black-hat tactic and you should avoid this at all costs.
Is there any way to purchase links safely? I don't think so. But we don't live in an ideal world, exceptions do happen. While it's very risky, even today many people buy links safely. I have written a detailed post on it if you want to know more about the pros and cons of buying backlinks.
4. Link Building: A Marathon, Not a Sprint
Link building is a long-term process. It's like a marathon, not a sprint.
Backlink sprints or building links too quickly is not good for your SEO.
Google is the largest search engine with over 85% market share. We have to plan our linkbuilding velocity as per the Google rules.
Don't try to build hundreds of links per day using some automated application. It doesn't happen in a natural setup. No site gets thousands of backlinks in a day organically.
Getting tons of links in a short amount of time will get you into trouble. Google will see this as unusual activity. For Google, any attempt to build links is unethical. It says links should be earned naturally.
Don't let this happen to you. Don't attract unnecessary attention from search engines. It's harmful to your SEO.
Instead, try to get the quality backlinks at a slow pace.
Remember, getting a few backlinks from high-authority sources is more valuable than getting thousands of low-quality links.
5. Building Reciprocal Links
Trading of links (or link exchange or reciprocal link building) is a link swapping tactic.
It's an "I link to you, you link to me" kind of scheme.
This is one of the most common link building mistakes made by bloggers.
And, Google does not favor it either.
This does not mean you should not link out to sites that have linked to you. You can definitely do that provided, it is a natural link. Also, do it in moderation.
Excessive link swapping can harm your rankings.
6. Building Links to Homepage Only
This link making mistake is common among new site owners. They generate all or most of the backlinks to their homepage only.
There are two disadvantages to creating links exclusively for the homepage.
One, Google will look at it with suspicion — surely something unusual must be happening like you are buying links. Otherwise, why would everyone link to your home URL?
Two, you need to rank for your money pages, not the homepage. If you don't build links to your money pages, these will not rank high on SERP. Usually, your homepage doesn't have enough content to rank for. That means your SEO efforts will not yield desired results.
Therefore, it is important to diversify your link-building strategy. Don't forget to build links to internal pages apart from the homepage. This will not only help you build a better backlink profile but will also help you rank higher for all the important keywords.
7. Building Links to Wrong Pages
If you are trying to build links to your e-commerce product pages, you are on the wrong path.
How?
Think of it this way:
Why would someone link to your page? They will link back to you if they find your page relevant. If your page/content adds value to their audience.
If this is true, what will your product page offer to their audience? Virtually nothing. Then why would they link to this page?
Hope you got the clue.
If you try to get links for your product pages, it's going to be an impossible task (almost).
You will have a hard time persuading site owners. In most cases, they won't link to you unless they are promoting your product (affiliates).
Similarly, creating backlinks for other wrong pages such as category pages will not give you the desired results. You can easily avoid such link building mistakes if you plan in advance.
Here's a better way.
Instead of building links to commercial pages, create awesome content (blog posts) around your products and acquire links for those blog posts.
Then create links from those blog posts to relevant commercial pages and pass that equity (internal linking). This way, you will get more long-term value by linking to your blog content than product pages.
Pages like category pages, product pages, etc. usually have very little content. Therefore, your keywords are less likely to rank higher even with a lot of links. On the other hand, you can create a lot of content for your blog posts, which gives a better chance of ranking higher on the SERP and driving more organic traffic.
8. Problem with Your Anchor Text Distribution
What is anchor text? The visible, clickable text in your link is called anchor text.
Anchor text is important for SEO. It tells search engines what the destination page is about. It is one of the ranking signals that Google uses to rank pages.
Therefore, it's imperative to optimize your anchor texts with relevant keyword phrases.
However, knowingly or unknowingly, it is very common that site owners either over-optimize their anchor texts or use generic terms or do not use anchor texts at all.
Failure to make optimal use of anchor text is another link-building mistake.
Let me elaborate;
If you use the exact match keyword as the anchor text in all backlinks, Google may think that you are manipulating your site's links. It's against the Google Webmaster Guidelines and can harm your SEO.
On the other hand, if you are using generic anchor texts like "learn more", "click here", etc. or not using anchor text at all, you are not getting the optimum link equity. It's considered a poor SEO practice.
Therefore, it is important to diversify your anchor texts and make your links look as natural as possible.
Avoid excessive use of the same anchor texts. Minimize the use of generic or useless anchor texts such as "read more", "check out", "check this", etc.
Use different combinations of anchor texts. Optimize your links with the right mix of primary as well as secondary keywords (related long-tail keywords), brand name, company name, site name, URL, etc.
9. Link Spamming
Link spamming is one of the deadliest link building mistakes.
Don't waste your time and money on spam link-building tactics such as comment spam links.
Such links once worked, not now. Even worse, Google considers comments links as a spam tactic.
Another notoriously common link building mistake is obtaining links from online forums and directories, especially those that do not add value to the discussion.
These platforms are simply built to sell low-quality backlinks. Moreover, they provide mostly no-follow links making them useless. If you create such links extensively, you are inviting trouble. Google may penalize your site for link manipulation.
In past, Google has penalized thousands of websites with forum profile links.
So, stay away from such outdated link-building practices. These will negatively impact your website's search rankings.
If you must comment, comment selectively only on the top forums and blogs relevant to your niche.
10. Getting Backlinks from Irrelevant Sources
The most powerful links are editorially placed links from a topic-relevant websites. However, many webmasters acquire links from sites that are not even remotely related to their niche.
Why do they make such link building mistakes?
They do this for many reasons.
One, It is not always easy to get a link from an authoritative niche site. It takes a lot of time and effort. As a result, many site owners look for easier alternatives, which unfortunately are not as effective.
Two, site owners lack patience. They forget that SEO is a long-term game. They want quick results and hence they fall into the trap.
Another equally important reason is people's obsession with third-party metrics like DA/PA or DR/UR or TF/CF etc.
Sorry to disappoint you but search engines like Google, Bing, etc. do not use these metrics. (More on this in a while)
It is good to get authoritative backlinks. But it is even more important that you get them from sites closely related to your topic/industry.
In fact, a link from a relevant site with a relatively low authority is better than a link obtained from an unrelated high-authority site (unless it's a site like Forbes, etc.).
Getting links from irrelevant websites like so-called "news sites" just because it is a high DA site will not give results.
Please note that irrelevant link building can do more harm than good.
For example, if you are running a recipe blog, getting a link from a high DA gaming website is certainly not a good idea. It won't help you rank high.
So, if you are building backlinks, don't forget to match your niche with the linking domain. A few links from the loosely related sites are OK (e.g. link from a fitness blog to a recipe site, healthy food could be of common interest).
But never ever do it at scale. If you acquire tons of such irreverent links, Google will assume that you are indulging in a link scam.
11. Excessive Reliance on Third-Party Metrics
Obsessing over third-party metrics (such as DA, PA, DR, UR, etc.) is one of the most common link building mistakes that many people make.
Google is thought to use over 200 ranking factors. They have access to all the data to calculate sites' rankings. In addition, their algorithm uses an ever-changing AI system.
The third-party tools cannot match it.
SEO tools use various metrics to assess page ranking. For example, Moz is said to use around 40 factors to calculate the DA score. Most of them were never disclosed. This also applies to other third-party tools.
You must have seen sites with high Ahrefs Domain Rating (DR) with a few backlinks. Likewise, I have seen many websites with high DA which are full of spam links.
What does it tell?
Sometimes those metrics can be useful. But these have nothing to do with actual rankings or how search engines work.
These can be manipulated and at times, maybe misleading. Therefore, should be taken with a grain of salt.
Other problems with focusing exclusively on high DA sites include:
• You will be left with a limited number of link-building opportunities.
• It is usually very difficult to acquire such high-authority links.
• Your backlink profile will look unnatural. How can a site have only high DA links?
Therefore, we should not obsess over these third-party metrics.
If you are getting backlinks exclusively from high DA/DR domains, think again.
In link-building, what really matters is the relevance of the content and the site.
Instead of focusing on metrics like DA/DR, focus on acquiring contextually relevant links from:
• Sites with real organic traffic.
• Pages that have a lot of engagement (comments, shares, likes, etc.)
You don't even need any tool for this. If you have even a little SEO experience, you will know whether a site is suitable for link building or not just by looking at it. To check traffic, you can use any free tool like Similar Web. This will give you an idea of how much traffic the site is getting and from where.
Do not get me wrong.
While having authoritative links is good for search rankings, it is not practical to focus exclusively on authority sites.
It's always better to have a mix of low and high authority backlinks that look natural and don't draw unnecessary attention from Google.
12. Creating an Unnatural Link Profile
Acquiring only one type of backlinks is considered a poor SEO practice. Google looks at them with suspicion and might penalize you for the same. Creating an unnatural link profile is one of the biggest link-building mistakes that you should not ignore.
1) Ignoring Dofollow-Nofollow Balance
Follow links pass the maximum link equity. But no-follow links don't pass any link juice to your page. Does this make no-follow links useless? Of course not. However, site owners and webmasters believe so and try to build follow links only.
Ignoring dofollow-nofollow balance and creating only dofollow backlinks is one of the most common link building mistakes.
It has two-fold side effects.
One, if your site has dofollow links only, it won't look natural. After all, how can a site have do-follow links only? It's only possible if someone is intentionally building them. They might have purchased them. As we know, Google prohibits such practices.
To be on the safe side, don't do anything that Google does not like. Otherwise, it could hurt your search rankings. Similarly, you should not have no-follow links only. But it's rare. Because nobody wants nofollow links.
Two, although it is believed that nofollow links do not pass link juice to your page, they help drive traffic. Especially if you get them from a high-traffic site. If the site is relevant to your readers, you can get a significant amount of targeted traffic which is good for all reasons including SEO.
So don't hesitate to get nofollow links from niche-relevant, authoritative sites. These are useful for driving target traffic and link diversity.
Said that, I don't mean that you start doing indiscriminate comment spam or anything like that. I mean, just keep balance.
2) Sticking To One Type of Backlinks
It's similar to follow-nofollow issues, but with a difference.
There is a range of link building tactics. Different people prefer different methods. Such as guest posting, broken link link-building, directory links, blog and forum comments, press releases, paid links, social media links, etc. Some people use content marketing as a link-building tactic.
Some of them such as guest blogging and content marketing yield better results than others.
Here the concern is that, whatever your preferred link-building strategy is, don't stick with the one type of backlinks only. Instead, do all of them in moderation.
For example, suppose you wrote a guest post on a high DA site and acquired a decent follow link. What next? Don't rush to publish another guest post the very next day. Instead, share your content on social media, create a podcast or video tutorial around your content and share them on respective platforms. Leave a couple of comments on high-authority blogs in your niche. Then return to guest posting.
This way you create a perfect mix of backlinks – follow, no follow, high DA, low DA, comment links, social media links, so on.
Link diversity is the key — creating a balanced link profile with a greater number of authoritative follow links. It looks natural and Google will reward you for the same.
At the same time don't forget to optimize your anchor text distribution. Make sure it is not dominated by the exact-match keywords or brand mentions.
13. Failure to Monitor Your Backlinks
Toxic links are artificial, spammy, or low-quality backlinks from undesired sources.
These include:
• Links from link farms
• Links from no-index pages or domains
• Links from auto-approved blog comments
• Links from adult sites
• Links from Russian or Chinese spam sites
• Site-wide Links
• Links from topically irrelevant sites
• Directory Links
• Other potentially harmful links
Like weeds in your garden, there are bad links which you need to remove from time to time. Failure to track your backlinks may cause a drop in your search rankings.
Link monitoring will help you identify unwanted links and remove them.
So how to remove these toxic links?
• Collect your backlink data
• Identify toxic links
• Contact the site owner and request removal.
• Create a "disavow" file and submit it to Google. Once submitted the disavow list will tell Google to ignore those links.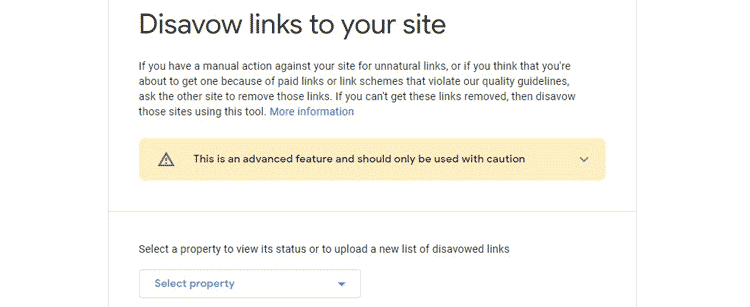 It is wise to schedule backlink audits periodically. The best practice is to maintain an Excel spreadsheet. With this kind of data, you can keep track of bad links, take necessary corrective measures, and fix your link building mistakes.
14. Getting Site-Wide Links
Getting site-wide links on the footer or sidebar section may harm your site. However, even large sites seem to make such link building mistakes. Getting site-wide links is an obsolete tactic. It does not work in 2023.
For example, suppose you are a web design agency. You put a credit link "Site Designed by" on the footer section of your clients' sites and link back to your site.
What will happen?
In this video, Google's John Mueller said that you can put such links but don't forget to make them no-follow.
Such site-wide follow links with the exact anchor text can be dangerous. If you don't, you are prone to get caught by Google spiders.
Google takes them very seriously.
So, to be on the safe side, don't make such link building mistakes. Either no-follow them or stay away from such links altogether.
15. Using or Creating PBN Links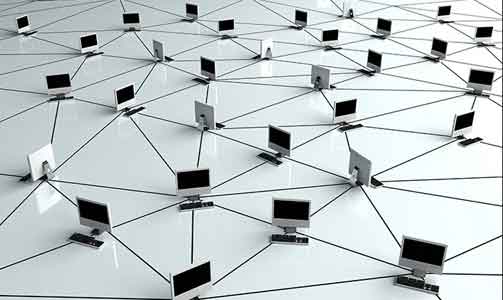 (source)
As we discussed earlier, buying or selling links is harmful.
But some marketers go to the extent of creating private blog networks (PBN) in an attempt to game Google.
What is a Private Blog Network? Private Blog Network is a network of many blogs owned and managed by an individual or a group of publishers. These are created just for SEO and link building purposes.
Even today, there are thousands of people selling links under the guise of guest posts. In reality, these are nothing but private blog networks created to rob site owners. The irony is that many people still buy links so that they can quickly rise to the top of the search rankings.
PBN links come with a huge risk and can cause your website to be penalized by search engines, especially Google.
If you are making such deadly link building mistakes, then you are at risk. Google will definitely find you one day. The day Google catches you, it will cost you a lot. They will remove your website from their ranking completely.
In the past, Google has de-indexed several such networks with thousands of domains.
So, keep that in mind, these are black-hat tactics that should be avoided at all costs. I've emphasized this many times before, SEO and link building is a long-term game. Don't look for quick-fix ways to get search traffic.
There are better, legitimate right ways to earn backlinks. These include:
• Link earning through content marketing. Create high-quality, link-worthy content that brings links and shares.
• Guest blogging
• Write testimonials to earn links
• Social media and digital PR. Leverage social media channels to spread your message, which will naturally lead to more backlinks.
16. More Isn't Always Better

Many marketers think that if they push tons of mediocre content, they will get better results – better links, better rankings, and more traffic.
However, this is not always the case.
In SEO, quality wins over quality. Better quality content will attract more and better links. Once you get better results, your traffic will be highly qualified that leads to better conversions.
So, don't make this rookie mistake.
What to Do Instead?
Focus on creating highly engaging content. Understand the search intent and optimize your content for the same. Make it easy to digest with proper formatting. Add tons of visuals and illustrations.
Create content formats that are proven to earn links. These include in-depth guides, Infographics, how-to tutorials, original research data, facts, and statistics like this.
Invest in podcasts and video content. Update your old content. Retire what is obsolete.
Then, acquire authoritative links through content marketing, digital PR, and outreach.
Remember, a few editorial links from relevant authoritative sites is sufficient to move the needle. You don't need thousands of low-quality links.
More isn't always better, focus on quality instead of quantity!
17. Having No Link Building Strategy
One of the biggest link building mistakes is having no link building plan.
More than often digital marketers tend to ignore link building completely.
It's true that you need to have link-worthy content before you attempt to acquire links. It's also true that your content development and link acquisition activities are inter-linked.
Therefore, your SEO strategy should include a promotion roadmap from the very beginning. Only then you can tell a compelling story while crafting your outreach templates.
Yes, you need to plan outreach and link acquisition strategy during ideation and pick the most suitable tactics for your business.
18. Outreach Link Building Mistakes
1) Failing to Personalize Your Outreach Pitches
Poor or generic email pitches won't yield any results.
Site editors are busy people. They don't have time to go through each mail.
Moreover, they get hundreds of outreach pitches every single day. They can easily recognize standard "I'm your big fan" type of copy/paste email templates.
If you want your prospect to read your pitches and respond to your requests, send them a highly personalized pitch.
Therefore, you need to build a strong rapport with the concerned person.
Do some research about their site, content, audience, requirements, likes, and dislikes, etc., and create a persona around it.
Then send a personalized email pitch to them.
To get a favorable response, you need to hit a nerve.
You need to include an elevator pitch in your outreach. Failure to do so usually results in a generic template that is destined to be ignored.
So, convey your unique value proposition in your pitch. In simple words, it should be short and to the point and tell your prospect what's in it for them. Show them how your content (guest post) helps their audience, site, and their business as a whole.
2) Poor Guest Posting Campaigns
Guest blogging is among the most powerful link-building tactics. If you acquire a handful of authoritative links, it'll improve your search ranking. Plus, you get decent referral traffic.
But it could be risky as well. It's a very common link building mistake that site owners are lured to invest in poor guest posting campaigns.
The problem is, it's not easy to get a guest post opportunity on a DA 90 site.
This is a time-consuming process and the chances of getting a link are slim. If you don't have time/skills you have to fork out thousands of dollars for a single guest post.
It is tempting for marketers to seize any opportunity that comes easily. Hence, they choose low-quality sites for guest posting.
There are hundreds of shady link building agencies that sell cheap guest posting services. Most of them are PBN sites and other low-quality "multi-niche news" sites.
That is when things get wrong. These links might put you in trouble. Usually, such sites have dad reputation thanks to their spam link profile. They sell links to everyone. From recipe sites to tech blogs to casinos to porn sites, they link to everyone who pays them. It makes them kind of link farms.
That's why Google's John Mueller once said that guest post links should be marked as sponsored or no-follow.

So, don't be tempted by cheap guest posting ads.
Do it instead.
One, make sure you check the credibility of the target sites before you guest post on them.
What to check?
• Topical relevance
• Backlink profile
• Search/organic traffic
• Domain authority
Getting editorial access is the best way to build links through guest posting. If you partner with the site owners, editors, or authors, you have a chance to get that access. But not everyone has the time to build these connections, which leads to another link-building mistake…
3) Not Investing in Networking
Failure to develop relationships with fellow bloggers and influencers is one of the biggest link building mistakes.
If you are looking to build backlinks through guest posting, you must invest in long-term media relationships. Without which you are not going to get any results.
Unfortunately, most marketers waste their time on less productive activities. These include directory submissions, blog comments, web 2.0 links, etc.
Such promotional activities do not yield the desired results. For better search rankings, you need editorial links from reputed sites.
This is possible only when you build relationships with webmasters, bloggers, journalists, and industry influencers.
So, identify your target sites and influencers. Visit their blogs, subscribe to their list, write thoughtful comments on their posts, respond to their social posts, participate in their podcasts and webinars, etc.
Gradually you will develop a healthy relationship with them. Then when you approach them for guest post opportunities, your request is more likely to be accepted.
It may take some time, but it pays off big time.
19. Ignoring Internal Links

(source)
Off-page SEO activities such as link building are hard. Because you cannot control the process. What you can control are on-page SEO activities. Internal linking is one of them.
Internal linking is probably the most effective linkbuilding step that you can do without any problem.
Believe me, for SEO internal linking is very effective.
In this, you want to link from high-authority pages (content pages) to your money pages that need a boost. It benefits SEO rankings as you pass link equity from high-authority pages to low-authority ones. Internal links also allow you to create a site architecture that is easy to navigate for your reader (and Google).
Ironically, many webmasters either ignore internal linking completely or have a very poor internal linking architecture. This is among the biggest link building mistakes that even experienced marketers make.
So, whenever you create a new post, don't forget to link to it from the relevant pages on your site. This will boost engagement, reduce bounce rate, and improve search rankings.
20. Ignoring Link Building Entirely
You will find many "gurus" preaching like: if you create an awesome piece of content, they will find you.
Also, Google hates link building.
That is not true.
On the contrary, the fact is, the "build and they will come" approach doesn't work in SEO.
No matter how much good content you have, no one is going to find you until you promote it.
Content and promotion go hand in hand.
You will find many sites that rank high on Google even though the content is not that good. Whereas the pages with the best content in the world do not appear in the SERP.
Why does this happen? Because of the authority they enjoy.
This proves that even Google relies on backlinks, provided the links are natural and relevant.
So, if you completely ignore link building, you are fighting a losing battle.
Do it instead.
Create a content marketing and link building plan from the very beginning. You should be actively working on link acquisition. Keeping it natural and relevant.
21. Giving Up Too Early
Ask any digital marketer what is the hardest part of SEO? He or she would say External Link Acquisition.
Getting good backlinks is tough, especially if you are in the early stages. When you don't get expected results, you lose motivation and give up.
This is particularly true for beginners and amateur bloggers. They forget that link building is a long-term process.
We need to be practical. Set realistic goals. Make sure you have a well-thought plan.
Take your steps strategically. Move towards your goals, one step at a time.
Slowly but surely, you will achieve your objective of getting tons of authoritative backlinks.
Until then don't give up. Keep pushing on.
"If you don't give up, you still have a chance. Giving up is the greatest failure." – Jack Ma
Remember: Link acquisition is difficult but not impossible.
22. Other Link Building Mistakes
1) Building Links from No-Index Pages or Domains
For many reasons, Google doesn't index certain pages or domains. The site owner might have blocked search engines from indexing with 'noindex' tags. Sometimes Google penalizes sites for unethical practices and de-index them.
If you get backlinks from such no-index pages or domains, Google may penalize you for the same.
You can easily avoid such link building mistakes by monitoring your backlink profile. If you find such links in your profile, remove them immediately.
2) Getting Links from Sites with Zero Engagement
What is the purpose of a backlink? Getting link juice and referral traffic. But if you build links from a site with no engagement, chances of getting referral visits are slim.
For example, you get a link to a high DA news site. At the same time, you get a link from a very popular blog in your niche with lots of comments and shares.
What do you think is a better option?
If you are looking for targeted referral traffic, a niche blog is the best option. You cannot expect much traffic from a news site. However, you will still get link juice.
While it's not a mistake, still, if you have a choice, go for a link from a tightly focused niche blog.
3) Getting Links from Sites with Thousands of Outgoing Links
Some sites are built purely to sell links. Obviously, these will contain hundreds and thousands of outgoing links. If you come across such sites, avoid links from them. Also, avoid commenting on blogs that are full of low-quality comments.
Time to Implement
Like I said earlier, link building can seem daunting initially.
But if you have a solid marketing strategy and follow the process diligently, you can easily earn these elusive backlinks and achieve your SEO goals.
Key Takeaways to Remember:
• If you want to be successful in the SEO game then you have to build backlinks.
• When it comes to SEO and link building "slow and steady wins the race".
• Topical relevance trumps everything (including Domain Authority).
• Never try to trick Google. Strictly follow the Google Webmaster Guidelines. Google takes this very seriously, roughly 95% of Google's penalties are linked to the website's backlink profile. (Source)
• Polish your outreach skills.
• Don't buy backlinks.
• Don't forget to track your backlink profile.
• Create linkable assets (formats that are proven to earn backlinks)
• Don't neglect internal linking.
With this information, I hope you will make a wise decision and avoid such link-making mistakes.
Are you still making any of these link building mistakes? Don't forget to share them in the comments.
By JD Bhatala
JD Bhatala is a Content Marketing Strategist with over 15 years of experience. He is the co-founder of Web Content Edge where he helps online businesses gain visibility and increase traffic, leads, and sales. Catch him online at Twitter or LinkedIn.